2017 Haircuts for Hospice
November 16, 2017
All Day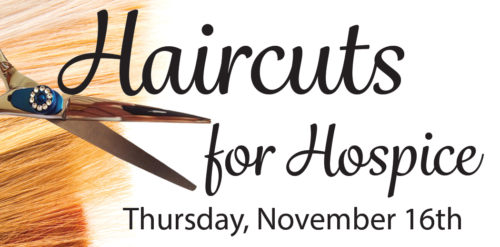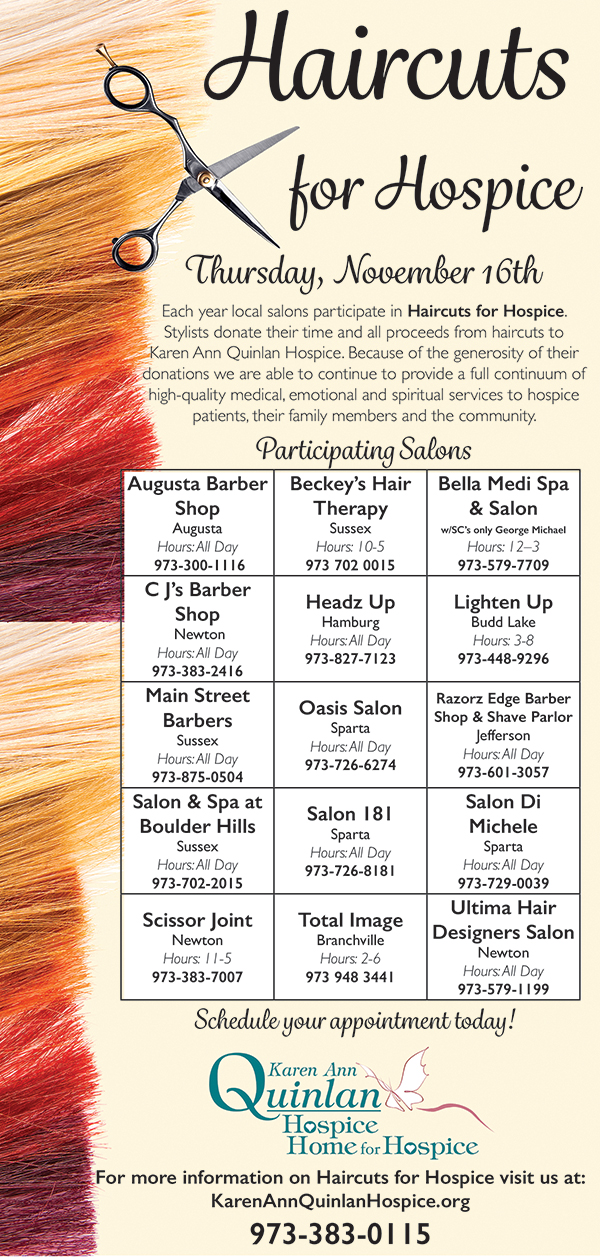 Each year local salons participate in Haircuts for Hospice. Stylists donate their time and all proceeds from haircuts to 
Karen Ann Quinlan Hospice. Because of the generosity of their donations we are able to continue to provide a full
continuum of high-quality medical, emotional and spiritual services to hospice patients, their family members and the community.
 For more information about the event or becoming a participating salon please call Jackie Cascio at 973-383-0115 ext. 131.
---
Seeing an error? Please contact us directly at 1-800-882-1117 for assistance.