Butterfly Release Celebration: Sussex County
June 12, 2016
2:00 pm - 3:00 pm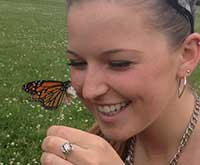 The event "Karen Ann Quinlan Hospice Butterfly Release Celebration in Sussex County" is no longer active.
Sussex County Butterfly Release Celebration to be hosted at the Gazebo on the College Green of the Sussex County Community College.
The celebrations are hosted rain or shine; in the event of inclement weather, the butterflies will be released when conditions are suitable. For additional information about the Butterfly Release Celebration or to celebrate the name of a loved one, call 973-383-0115 or 800-882-1117.
Butterfly pins can be purchased on the day of the event prior to the ceremony.
---
Seeing an error? Please contact us directly at 1-800-882-1117 for assistance.