Pennsylvania Medicaid Debunked
September 27, 2017
1:00 pm - 3:00 pm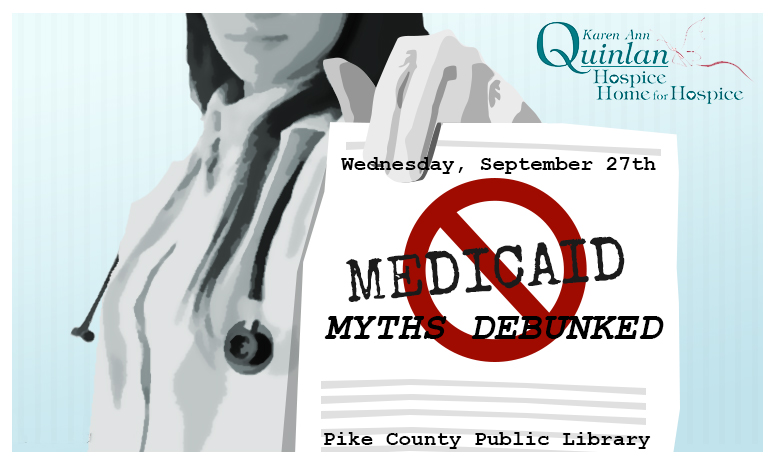 Pennsylvania Medicaid Debunked
" Have you heard the rumors? Go into a nursing home and Medicaid "takes your home."  Your spouse entering a nursing home will impoverish you. Medicaid isn't needed if you have Medicare coverage. I can give away $14,000 a year per person and then apply for Medicaid. If I go on Medicaid I won't be able to provide for my disabled child?
Are you interested in learning planning strategies to protect your hard earned assets from a healthcare crisis?
If you have heard the rumors and are interested in the truth, you are welcomed to join elder law Attorney Andrea R. Di Dio on September 27 at the Pike County library to learn the truths about Pennsylvania's Medicaid system."  
Please use the form below to register for this informative seminar. The seminar will be held from 1:00 p.m. till 3:00 p.m. Please prepare any questions that you may have for Andrea in advance so she can be sure to cover them.
---
Seeing an error? Please contact us directly at 1-800-882-1117 for assistance.