Sussex County Memorial Service
September 18, 2017
7:00 pm - 8:00 pm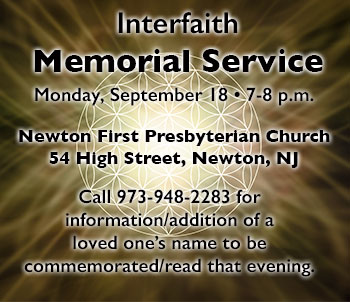 The Interfaith Memorial Service commemorates loved ones by participating with clergy, hospice staff, family members and supporters in dedicated candle-lit observances. The service will be held at the First Presbyterian Church on 54 High Street in Newton.
You may submit the name of your loved one to be commemorated, read aloud, during the program. All patients who were in our hospice program who have passed will have their names read aloud. There is no charge for this ceremony.
For additional information or to add a loved one's name to be commemorated that evening please call 973-948-2283 or 800-882-1117. 
Or use the form below to submit the name you would like commemorated.
---
Seeing an error? Please contact us directly at 1-800-882-1117 for assistance.