Upstream Grille – Dine to Donate
September 6, 2017
12:00 pm - 10:00 pm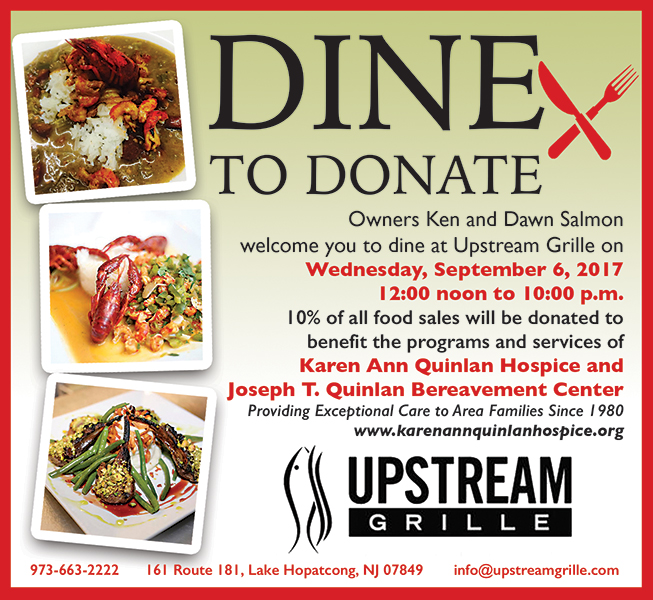 Owners Ken and Dawn Salmon welcome you to dine at Upstream Grille on Wednesday, September 6, between 12:00 noon and 10:00 p.m.
10% of all food sales will be donated to benefit the programs and services of Karen Ann Quinlan Hospice and the Joseph T. Quinlan Bereavement Center.
The restaurant is located on 161 Route 181, Lake Hopatcong, NJ. You can visit their website at: www.upstreamgrille.com.
About Upstream Grille:
CULINARY INFLUENCE FROM
AROUND THE WORLD
Since opening our doors in July 2014, we've had one goal in mind: to share Chef Ken Salmon's talent, creativity and passion with our community and our customers. We believe cooking is an art form; every dish we make and every cocktail we serve is made with the care and craftsmanship of a true artist. Texture, flavor, presentation — these are more than just words to us, they are the standards of excellence by which we create.
---
Seeing an error? Please contact us directly at 1-800-882-1117 for assistance.